By Matt O'Bryant
What's up guys and gals,
Teenage Mutant Ninja Turtles 2 is full on into production and there has been a ton of news come out over the past few weeks about the film, so today I've decided to get everyone caught up on the casting and story, or as I like to say "what we know so far".
Now just to let everyone know I was not a big an of the new remake of Teenage Mutant Ninja Turtles! I thought it was just a very weak film all around and i'm hoping that they made the money they needed off the first one and they can give everyone the TMNT movie experience everyone wants!!
One of my favorite films of all time is the original big screen version of Teenage Mutant Ninja Turtles back in 1990. LOVE IT!!
So Here we go!
Our new Casey Jones is The Arrow's Stephen Amell! check out the pic below:
Tyler Perry as Baxter Stockman:
Classic characters from the original cartoon Bebop & Rocksteady have been cast! Actor Gary Anthony Williams & Professional Wrestler Sheamus in their human form below:
CLASSIC CHARACTER "KRANG" HAS BEEN RUMORED TO APPEAR IN THE FILM:
CHECK OUT THE NEW TURTLE MOBILE BELOW:
Check out this awesome slideshow below with a ton of behind the scenes pics including the original April O'neal played by the beautiful Red Head Judith Hoag joining the cast: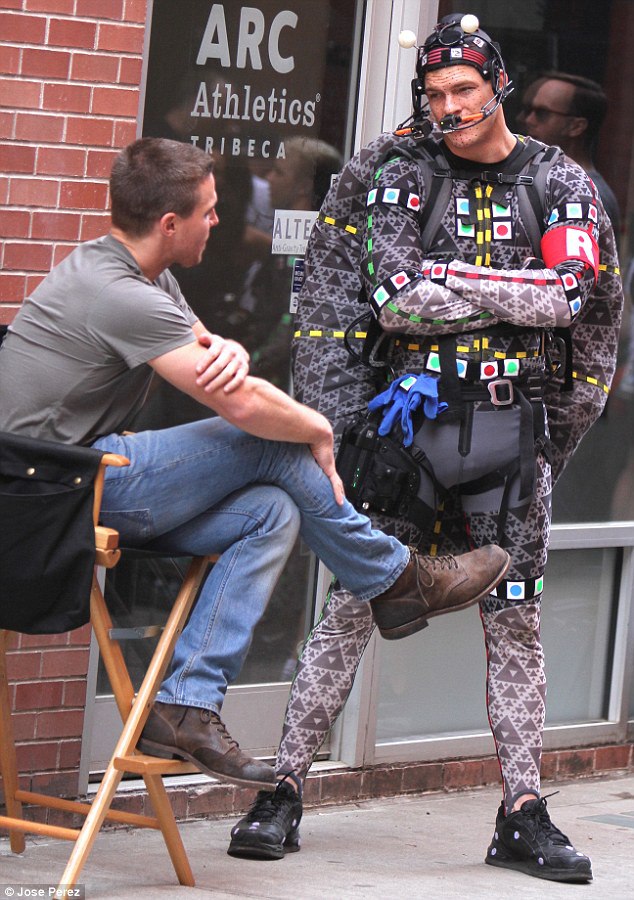 DIRECTOR: DAVE GREEN
CAST: Megan Fox, Stephen Amell, Gary Anthony Williams, Sheamus, Judith Hoag, Alan Ritchson, William Fichtner , Eric Sacks, Laura Linney, Will Arnett, Vernon Fenwick, Johnny Knoxville (Leonardo voice), Noel Fisher, Tyler Perry, Tony Shalhoub (Spinter voice).
Teenage Mutant Ninja Turtles 2 hits theater on June 2nd, 2016
LIKE, SHARE, AND FOLLOW US ON FACEBOOK @EASTCOASTMOVIEGUYS
SOURCE: TNYF/WENN.COM, , Just Jared, Splash news