By Matt O'Bryant
Earlier today the Daily Mail revealed to the world some new behind-the-scenes set photos for next year's highly anticipated Wonder Woman solo film. The new set photos feature Gal Gadot as Diana Prince aka Wonder Woman with Chris Pine as Steve Trevor as they appear to be on Wonder Woman's home land known as Themyscira. Check out the cool and interesting photos below, we also would like to apologize for the low quality of some of the images. Don't forget to sound off in the comments with your thoughts, thanks!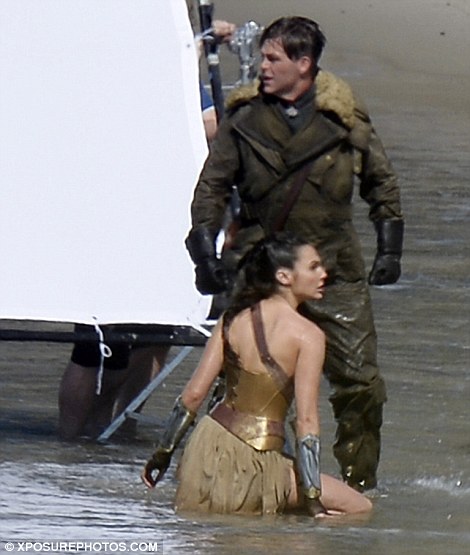 Wonder Woman is being directed by Patty Jenkins and will star Gal Gadot, Chris Pine, Robin Wright, Connie Nielsen, Danny Huston, David Thewlis, Ewen Bremner, and Lucy Davis.
Wonder Woman is set to hit theaters on June 23rd.
SOURCE: DAILY MAIL